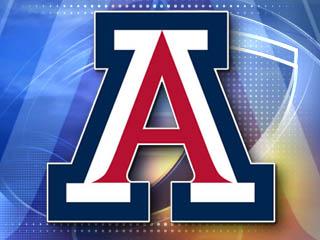 © cbs 5
PHOENIX (CBS5) -
Arizona opens the Pac-12 Championships vs. a familiar opponent as the Cats play No. 53 Utah at 11:00 a.m. on Wednesday, Apr. 23 in Ojai, Calif.
The Wildcats closed out the regular season defeating the Utes decisively, beating the team 4-1. In the last matchup, Arizona won the doubles point through victories by Kieren Thompson and Mario Urquidi as well as Sumeet Shinde and Naoki Takeda.
In singles, Takeda, Shinde, and Urquidi won, with Takeda clinching the 4-1 victory.
"They're a good team and we're going to have to be ready," head coach Tad Berkowitz said. "They're going to be ready for us. But it's nice to go into the Pac-12 conference tournament with a nice home win."
The Pac-12 Championships will be a single elimination team tournament running thru Apr. 26, with the winner receiving an automatic bid to the NCAA Tournament.
For continued coverage of Arizona men's tennis, visit ArizonaWildcats.com, follow @ArizonaMTennis on Twitter and Instagram, and on Facebook at facebook.com/ArizonaMensTennis.
Copyright 2014 CBS 5 (KPHO Broadcasting Corporation). All rights reserved.