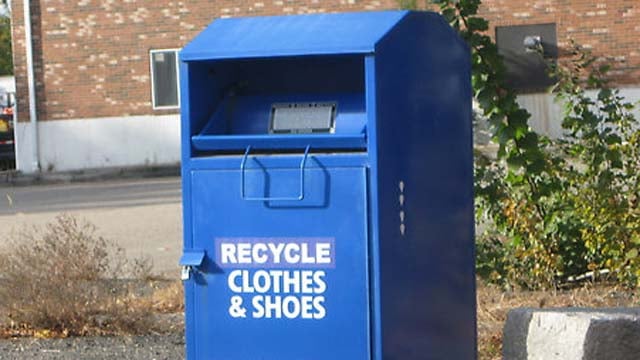 Lansing police have released the name of a 53-year-old man who died after getting stuck in a clothing donation bin.
Police say they got a call Tuesday night saying that the man was trapped with his legs dangling outside. He was unresponsive when removed from the bin and pronounced dead at the scene.
WILX-TV says police identify him as Phillip R. Williams. They say preliminary findings conclude that his death was accidental.
Copyright 2014 Associated Press. All rights reserved.