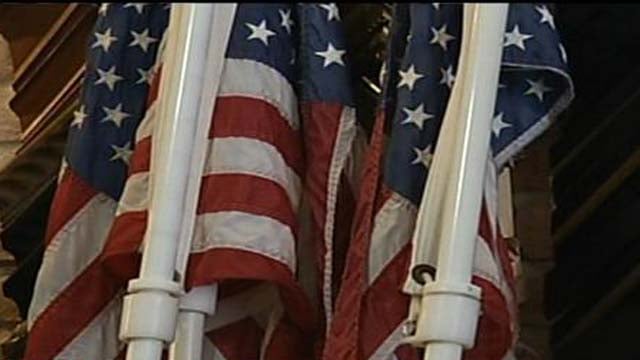 BAY CITY, MI (AP) -
Bay City may soon end a $1.15 monthly fee that's charged for attaching American flags to streetlight posts in downtown.

Mayor Christopher Shannon tells The Bay City Times he's had residents calling him about the issue. He says they're asking why the city "was charging a tax on patriotism," prompting him to meet with City Manager Rick Finn to find a solution.

Finn is expected to recommend to the City Commission on June 2 that it vote to drop the $1.15 per streetlight fee.

The update comes as Bay City business owner Avram Golden works to raise money to replace flags that have worn out over the years. With about 100 flags downtown that fly from Memorial Day weekend into October, the fee costs Golden about $575 per year.
Copyright 2014 Associated Press. All rights reserved.