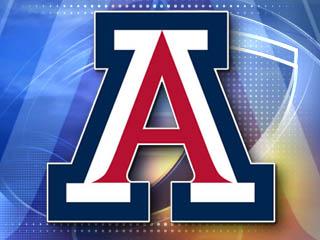 TUCSON, AZ (AP) -
Arizona and coach Sean Miller have agreed on a one-year contract extension that will raise his base salary to $1.6 million for the final year of the deal.
The extension must be approved by the Arizona Board of Regents at its meetings June 5-6.
Miller has helped resurrect Arizona's program, leading the Wildcats to the NCAA tournament four times, including two trips to the Elite Eight.
Miller signed a one-year extension through 2018 last June. He would receive a $100,000 raise in 2019 under the extension and have numerous academic and performance incentives, including $500,000 for a national title and $200,000 for a team cumulative grade-point average of 3.0.
Miller also is paid more than $1 million annually for peripheral duties and from sponsorship deals.
Copyright 2014 Associated Press. All rights reserved.