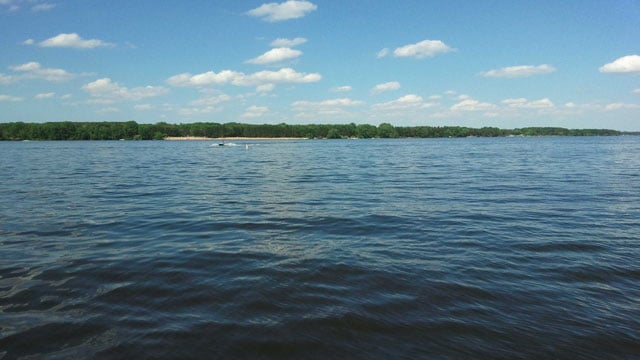 Authorities have finished a second day of searching for a 21-year-old man who disappeared in a lake at Stony Creek Metropark in suburban Detroit after jumping from a rented paddleboat.
The Macomb County sheriff's department says crews searched for the man for several hours in Washington Township on Sunday evening without finding him.
The search continued during daylight hours Monday for the man, identified as Malcolm R. Fairley of Pontiac.
WDIV-TV says divers were using side-scan radar. WXYZ-TV says searchers suspended their work about 6 p.m.
Witnesses say the last they saw of the man was his hands grasping above the water's surface before he disappeared from view.
Police with Huron-Clinton Metroparks say the man wasn't wearing a life preserver.
Copyright 2014 Associated Press. All rights reserved.