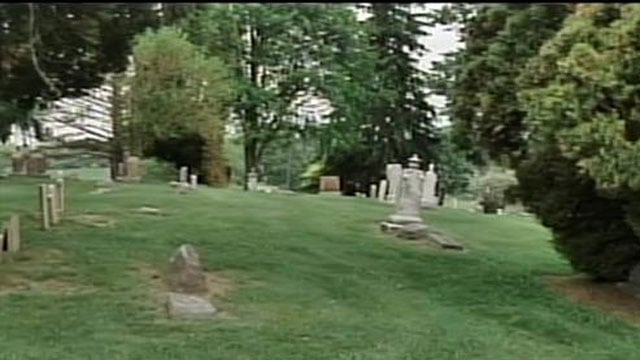 CORUNNA, MI (WNEM/AP) -
Shiawassee County authorities have arrested a convicted embezzler as a suspect in the theft of dozens of bronze historical and grave markers, which were cut up and sold for scrap.
The sheriff's department says 49-year-old Tobe L. Holifield of Durand is linked to 47 such thefts in the county since February 2013 and is suspected in similar thefts in neighboring Genesee County. It estimates the damage at $20,000.
"We located the suspect and he was selling a large quantity of brass and cut up items. So through the course of the investigation we found who he was fairly quickly," says Shiawassee County Sergeant Robert Herrick.

Lt. David Kirk says Holifield stole "bronze grave markers, historical markers and dedication plaques attached to bridges."
Holifield was arraigned Monday on theft and malicious destruction charges. District Judge Ward Clarkson set his bond at $15,000 and scheduled a probable cause hearing June 10.
Prosecuting Attorney Deana Finnegan says both charges are five-year felonies. Finnegan says if Holifield is convicted he would spend a few years in the county jail.

Holifield didn't have a lawyer Monday. He's on probation for a 2012 embezzlement conviction in Genesee County.
Copyright 2014 WNEM (Meredith Corporation) and Associated Press. All rights reserved.