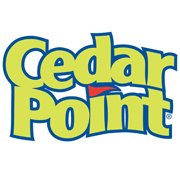 While Cedar Point was closed because of a water main break over the weekend, 16 of the theme park's employees were busy getting arrested.

Police from the park and the city of Sandusky said they arrested 16 people after a melee broke out in the employee recreation center early Sunday.

Jail records said the employees were charged with aggravated rioting and disorderly conduct. At least one was also charged with assaulting a police officer.
Among those arrested, 13 are from Michigan and three live in Ohio. Seven of the employees are Flint residents.
The Flint residents charged in the incident include:
Levon Epps, 19, aggravated rioting and assault on a police officer
DeShaun Harris, 20, aggravated rioting
Sterling Jenkins, 24, aggravated rioting
Rick Miles, 23, aggravated rioting
Ja'Quan Pittman, 22, aggravated rioting
Kyreese Whitacker, 21, aggravated rioting
Brandon Williams, 21, aggravated rioting
Police responded at about 3:15 a.m. Sunday to Cedar Point Commons, which is the park employees' housing area.
"We hire about 5,000 summer employees who do a great job for us each year," said Bryan Edwards, spokesperson for Cedar Point.
The park reopened Monday after being closed Saturday and Sunday due to a water main break in the city of Sandusky.
Copyright 2014 WNEM (Meredith Corporation) and Associated Press. All rights reserved.