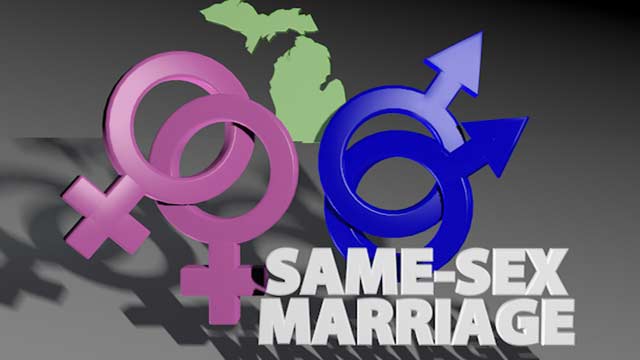 DETROIT (AP) -
Former high-ranking Republicans in the Michigan Legislature are urging a federal appeals court to allow gay marriage in the state.
They filed a brief Monday at the Cincinnati-based court, urging it to affirm a March decision that threw out Michigan's ban on same-sex marriage. The Republicans include former House Speaker Rick Johnson and former House Majority Leader Chris Ward.
Former U.S. Rep. John "Joe" Schwartz has signed on, along with former state lawmakers Leon Drolet, Doug Hart, Dave Honigman and Susan Grimes Gilbert.
They say denying marriage to same-sex couples runs counter to strengthening families. They say it's a conservative position to take.
The appeals court plans to hear arguments on Aug. 6. Attorney General Bill Schuette is appealing a decision that declared Michigan's ban unconstitutional.
Copyright 2014 Associated Press. All rights reserved.