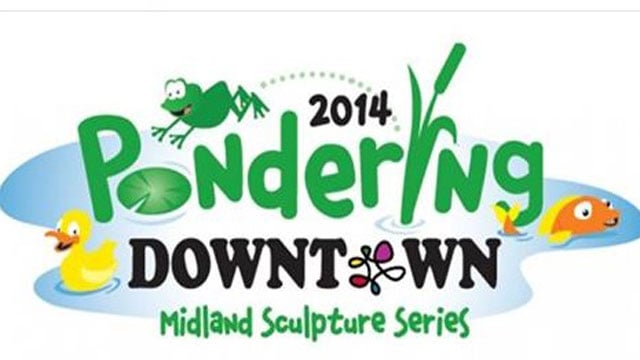 Officials say some artwork on display in downtown Midland as part of an annual sculpture series has been vandalized.

The Midland Daily News reports police are seeking tips after damage to the works for the 2014 Pondering Downtown Summer Sculpture Series.

Surveillance images also are expected to help police.

A piece called "Below the Surface," showing a sailboat on water, was vandalized June 17 to 18.
The sailboat was torn from its base. Meanwhile, a portion of a sculpture called "Loon Magic on Golden Pond" featuring mother and baby loons was stolen between Saturday evening and Sunday afternoon.

The city's Community Affairs Director Selina Tisdale says it's "disappointing that a few senseless acts can ruin a fun community event for everyone."
Copyright 2014 Associated Press. All rights reserved.