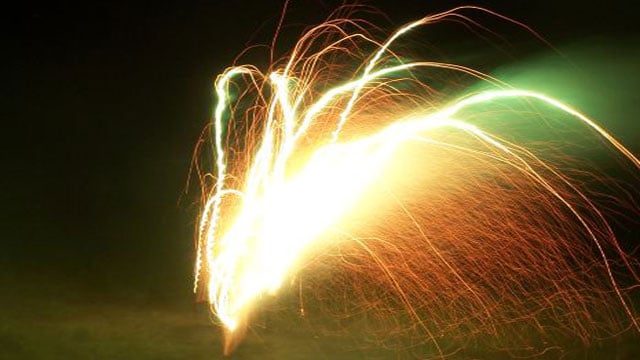 Authorities say a 50-year-old man has been injured in an explosion while trying to make fireworks at his home in southwestern Michigan.

The Kalamazoo Gazette reports officers were called around 10:15 p.m. Tuesday to the home in Portage, where the man with burns had gone.
Officers then received a separate 911 call a few minutes later about a fire inside the man's home.

Battalion Chief Rick Palmer says there was a "huge explosion" at the home. He says the man apparently was attempting to use raw explosives to make fireworks in his kitchen.
Details on the extent of the man's injuries weren't immediately available.

Windows were blown out on the home, located about 55 miles south of Grand Rapids, and it appeared that the garage also sustained damage.
Copyright 2014 Associated Press. All rights reserved.