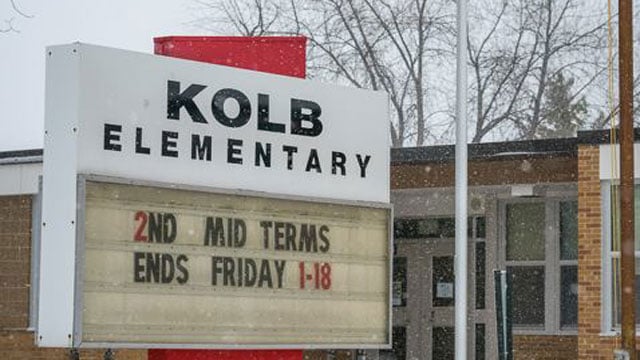 Kolb Elementary School, Bay City- Photo courtesy of Facebook.
BAY CITY, Mich. (AP) -
The efforts of a Bay City elementary school teacher are bringing a quarter-mile track to her school.

The Bay City Times reports that Kolb Elementary School third-grade teacher Karen Schultheiss spearheaded fundraising for the $72,000 asphalt track.
She spent a year applying for grants during her free time. She says she was inspired in part by her time as a coach for Girls on the Run, a nonprofit that promotes running among girls.

Construction should start in mid-July. The track is expected to be completed in August.
Copyright 2014 Associated Press. All rights reserved.