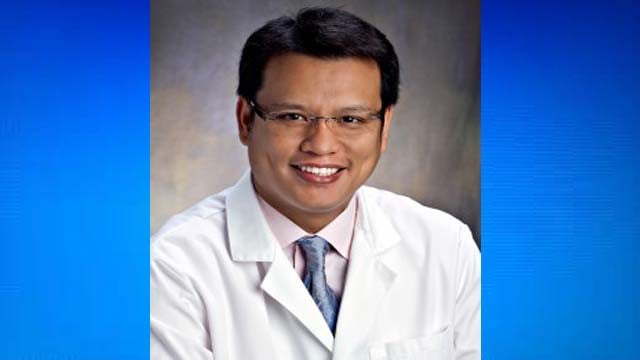 Dr. Kongkrit Chaiyasate
A Michigan girl whose face was mauled by a pet raccoon when she was a baby is about to get a new ear.

A surgeon will attach the organ during a 6- to 8-hour procedure Thursday at Beaumont Hospital in Royal Oak.

Dr. Kongkrit Chaiyasate took cartilage from Charlotte Ponce's ribs in April and carved it into the shape of an ear using a computer-generated template based on the 12-year-old's other ear.

He then implanted the ear structure under the skin of Charlotte's forearm. The skin since then has been molding to the ear shape.

Chaiyasate already has done work rebuilding Charlotte's nose and repairing her lip and cheek.

The Spring Lake girl is expected to remain at Beaumont Children's Hospital for about a week following Thursday's surgery.
Copyright 2014 Associated Press. All rights reserved.