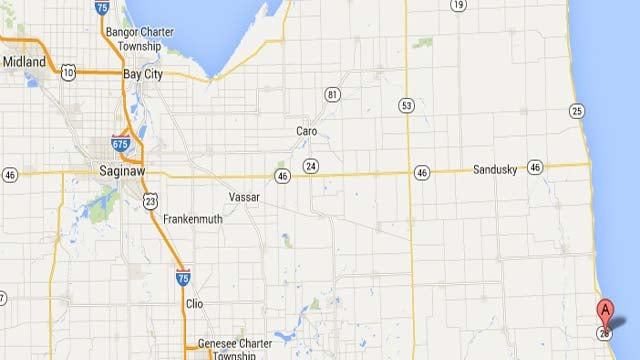 Burtchville Township- Photo courtesy of Google Maps.
Authorities say a 15-year-old driver and his mother are dead following a crash involving a semi-truck in St. Clair County.

The sheriff's department says Jarrod Robert Smith, who had a learner's permit, was driving an SUV around 3:30 p.m. Thursday in Burtchville Township when he stopped at an intersection and turned left into the path of the semi.

The department says the Wixom boy and 52-year-old Karen Kay Smith died.

The boy's 21-year-old sister Kaitlyn Smith was in the back seat and was taken to a hospital, where she was treated for minor injuries and released.
The driver of the semi was identified as a 72-year-old man from Almont. The department says he refused medical treatment.

The department says the Smiths were heading to Lakeport State Park to go camping.
Copyright 2014 Associated Press. All rights reserved.