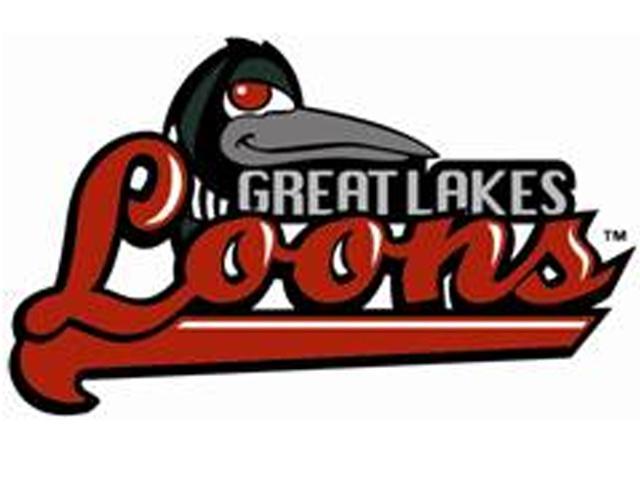 The Great Lakes Loonslost their fourth straight game of a road trip against the Midwest League Western division, falling to the Peoria Chiefs, 4-0, on Sunday night at Dozer Park. The Loons stranded seven baserunners in the first three innings, including the bases loaded in thesecond, and were shut out for the eighth time on the season.
Peoria scored a pair of two-out runs in the second inning to grab the early lead and tacked onsingle runs in each of the next two innings to extend the lead. Richy Pedroza, the younger brother of former Loon Jaime Pedroza, had two RBI's and was on base all four times in the game to pace the Chiefs offense. Paul Hoenecke and Alex Santana each had twohits for the Loons in the loss.
Peoria starter Rob Kaminsky, a top-10 prospect in the St. Louis Cardinals organization, scatteredfive hits and two walks in six shutout innings for his fifth win of the season. He pitched out of trouble in the first three frames then faced the minimum, allowing only a single hit in his final three innings of work. Relievers Robert Stock (2 IP) and JoshLucas (1 IP) finished off the Chiefs Midwest League-leading 11th shutout of the season.
Victor Arano struggled with his command, walking a season-high three batters and allowing fourruns (three earned) in his four innings of work. He also threw two wild pitches. The Loons bullpen continued its stellar work on the season, pitching four scoreless innings in relief with six strikeouts. Jacob Rhame struck out the side in his only inning ofwork in the eighth.
Copyright 2014 WNEM (Meredith Corporation). All rights reserved.