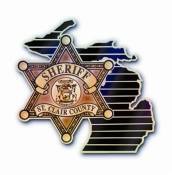 Investigators say a newborn found in a shallow grave in St. Clair County was a boy.

Clay Police Chief Don Drake tells the Times Herald of Port Huron that DNA results confirmed the woman who came forward shortly after the baby was found on April 27 is the child's mother.

Drake says the mother is a 30-year-old who lives in Clinton Township with the boy's 30-year-old father. He says they're cooperating with the investigation.

Drake says the medical examiner is investigating the cause of death as well as the length of burial.

The body was discovered by a resident doing yard work for a neighbor.

Clay Township is located about 75 miles southeast of Flint.
Copyright 2014 Associated Press. All rights reserved.