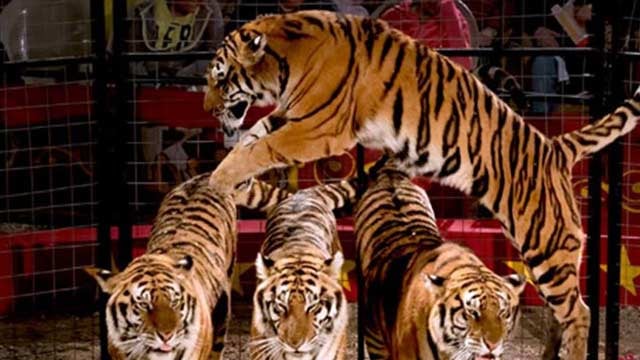 A Lansing-area church has successfully completed a free giveaway of circus animal manure.

The Lansing State Journal reports a 4-foot high by 10-foot wide pile of elephant, tiger, llama and camel dung was gone as of Tuesday from St. Peter Catholic Church in Eaton Rapids.

A traveling circus with more than 30 animals left the manure when it finished performing in the area on Aug. 17.
The Oklahoma-based Kelly Miller Circus performed two shows for about 700 people.

The church secretary says St. Peter offered up the manure to the public because renting a trash bin would have been too expensive.

The secretary says there was so much interest from residents that the staff will likely make the exotic fertilizer available again if the circus returns next year.
Copyright 2014 Associated Press. All rights reserved.