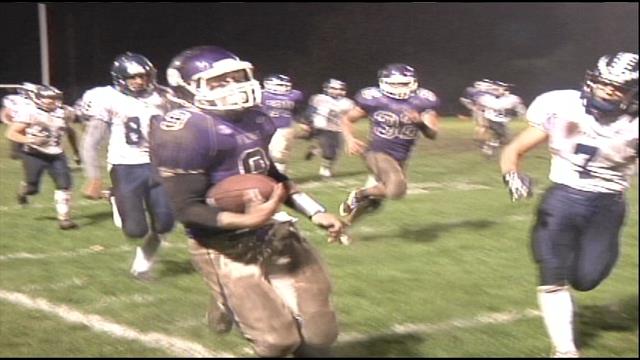 SAGINAW, MI (WNEM) -
Every team across the state begins the season with goals of a state title and in that way Saginaw Swan Valley is no different.
But when the Vikings speak of such goals, you actually believe they can be achieved. Especially when you look at what Swan Valley has coming back from last seasons 11-1 team.
Leading the returners is Western Michigan commit Alex Grace, who broke the state record for most rushing yards in a season last year.
But this season Grace will be getting a lot more help from his teammates.
The Vikings don't have to wait long to see high level competition, opening with perennial power Saginaw Nouvel.
Copyright 2014 WNEM (Meredith Corporation). All rights reserved.