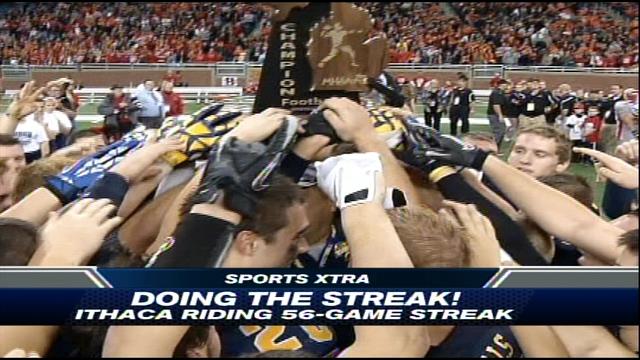 ITHACA, MI (WNEM) -
Good programs don't rebuild, they reload. That's how Ithaca has been able to put together the longest winning streak in the nation.
At 56 games, the Jackets have also won four straight state titles but now the streak has taken on a life of it's own.
The Yellowjackets lost plenty of key players to graduation, including their all-state quarterback, Travis Smith.
Smith, in four years, never lost a game. His younger brother Jake is now the signal caller, and the players seem to think he'll pick up right where Travis left off.
Ithaca will kick off their season with a tough matchup on the road against Clare.
Copyright 2014 WNEM (Meredith Corporation). All rights reserved.