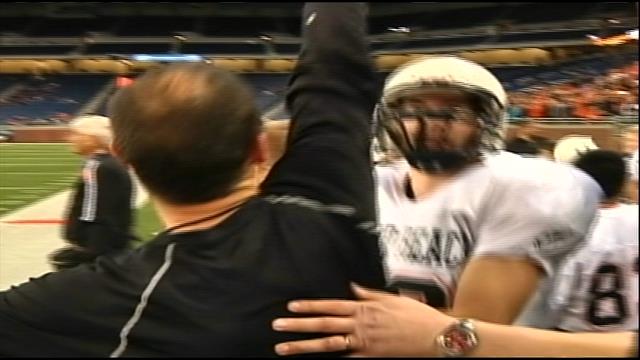 HARBOR BEACH, MI (WNEM) -
With an 11-2 season and a semi-finals appearance, you wouldn't expect a team to be a bit disappointed with that finish.
But after winning a state championship the season before, Harbor Beach's 2013 season left a bit more to be desired for the Pirates.
The Pirates enter the season with 10 seniors returning, a nice combination of experience with a chip on their shoulder.
The Pirates once again with targets on their back this season.
Harbor Beach opens the season with rival Bad Axe, who has a count down clock preparing for the Pirates.
Copyright 2014 WNEM (Meredith Corporation). All rights reserved.