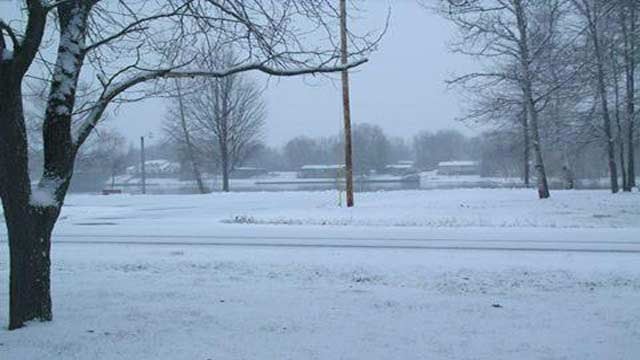 A foot or more of fresh snow is expected in parts of northern Michigan through Thursday, adding to already deep snow on the ground.
The National Weather Service says 8 to 14 inches of lake-effect snow is possible in the northern Lower Peninsula, including the Gaylord area. As of Tuesday, up to 18 inches fell in upper Michigan. The weather service says totals into Wednesday morning are being collected.
In western Michigan, the weather service says at least 16 inches has fallen since Monday in Grand Rapids and in Kalamazoo County. Southwestern Michigan could see 5 to 8 more inches into Thursday. The Detroit area could see 1 to 2 inches.
>>>Check out current conditions with the TV5 First Warn 5 Radar<<<

TV5 Meteorologist Lauren Fahrenkrug says the area will remain colder than average on Wednesday with high only reaching the mid to upper 20's. Wind chill factors will be in the teens.
The wind will shift out of the south which will shut down the lake effect snow. However, a low pressure system will move across Michigan bringing widespread snow. The area will see 1-2" with locally higher amounts of up to 3" possible.
The snow will wind down but the area will see a few lingering light snow showers and flurries tonight.
>>>Click to see a list of current watches and warnings<<<

Mid-Michigan will remain in the 20's for the rest of the work week and a cold stretch comes in behind that.
Copyright 2014 WNEM (Meredith Corporation) and Associated Press. All rights reserved.