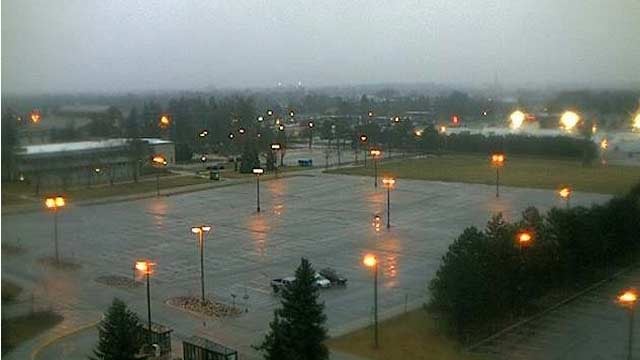 Michigan utilities are bracing for extremely strong winds, a year after a storm put thousands of people in the dark at Christmas.
DTE Energy spokeswoman Randi Berris says crews are on standby Wednesday in case weather forecasters are right in predicting gusts of 45 mph or higher in southeastern Michigan.
The National Weather Service says the strongest winds will occur at night and last until nearly dawn on Christmas.
>>>Check out current conditions with the TV5 First Warn 5 Radar<<<

A year ago at Christmas, hundreds of thousands of people in Michigan were in the middle of a multi-day blackout because an ice storm snapped tree branches and power lines.
Locally, TV5 Meteorologist Lauren Fahrenkrug says periods of rain will continue throughout mid-Michigan and will become heavy at times.
The rain will change into a wintry mix and snow from west to east Wednesday evening. A winter weather advisory will be in effect from 2 p.m. to 7 a.m. Thursday morning for Roscommon County. Some areas could receive up to 2-4' of snow near the advisory area.
>>>Plan the week ahead with the TV5 7-Day Forecast<<<

The wind also picks up later Wednesday with a wind advisory in effect from 9 p.m. Wednesday evening until 5 a.m. Thursday for Tuscola, Huron, Sanilac and Lapeer counties. Expect gusts of up to 40 mph.
Have a Merry Christmas!
Copyright 2014 WNEM (Meredith Corporation). All rights reserved.