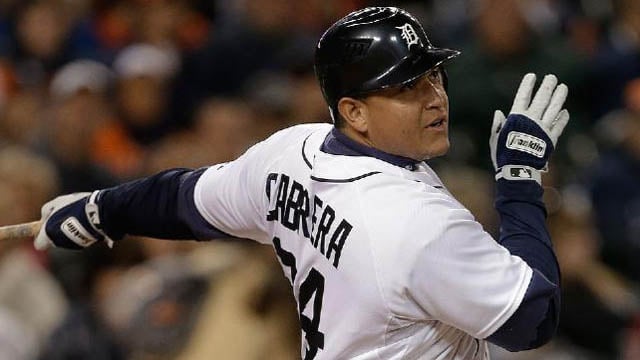 LAKELAND, Fla. (AP) -- Detroit slugger Miguel Cabrera says it's too early to say whether he'll be ready for opening day.
Cabrera had offseason ankle surgery, but he says he hopes the hardest part of his recovery is over. He's been hitting in the cage, and he says every day he feels his ankle getting stronger.
Cabrera dealt with ankle problems last season, when the Tigers won the AL Central for a fourth straight year but lost in the Division Series to Baltimore. The first baseman had surgery in October to remove bone spurs from his right ankle and repair a stress fracture in the arch of his foot.
Copyright Associated Press 2015. All rights reserved.