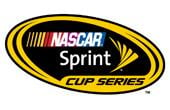 SAGINAW, MI (WNEM) -
A local race car driver may soon be joining the top level on the NASCAR circuit.
TV5's Jason Fielder has confirmed that Byron's Erik Jones has emerged as the top candidate to replace Kyle Busch on the Sprint Cup Series.

A spokesperson for Jones said final details are being worked out, but the situation is fluid.

Busch is out with a broken leg, which happened in a crash in a Xfinity Series race where Busch tapped Jones from behind, then as both drivers spun out of control, Busch went headfirst into a concrete wall (without a SAFER barrier).

Jones is a part-time driver on the Xfinity Series for Joe Gibbs Racing, and he runs a full-time schedule on the NASCAR Truck Series driving for Kyle Busch Motorsports.

Jones is only 18 years old, and has never driven in a Sprint Cup Series race.
Copyright WNEM 2015. All rights reserved.