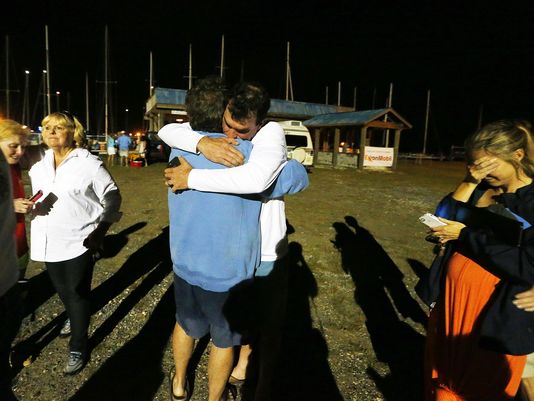 MOBILE, Ala. (AP) -
The Coast Guard says four sailors are missing after a violent storm capsized boats that were participating in a regatta in Mobile Bay.
Petty Officer Carlos Vega said one person had been rescued in the waters around 9 p.m. Saturday, nearly five hours after the storm blew through the area. Boats toppled and many sailors had to be helped from the waters.
More than 100 sailboats and as many as 200 people were participating in the Dauphin Island Regatta in Mobile Bay. Dauphin Island Mayor Jeff Collier told
Al.com
that at least one person was confirmed dead, but he did not know the cause.
Copyright 2015 Associated Press. All rights reserved.