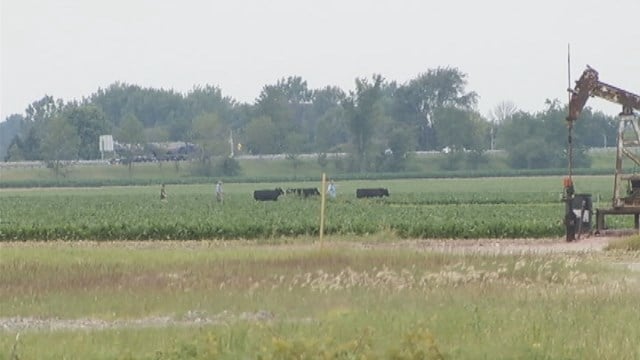 BAY COUNTY, MI (WNEM) -
Some wayward cattle caught on camera today in Mid-Michigan.
The bovine were loose in a Bay County field, near Three Mile and Wheeler Roads.
By the time TV5 cameras caught up to them, it looked like someone had taken charge of the three cows, and were leading them back to where they were supposed to be.
Copyright 2015 WNEM (Meredith Corporation). All rights reserved.