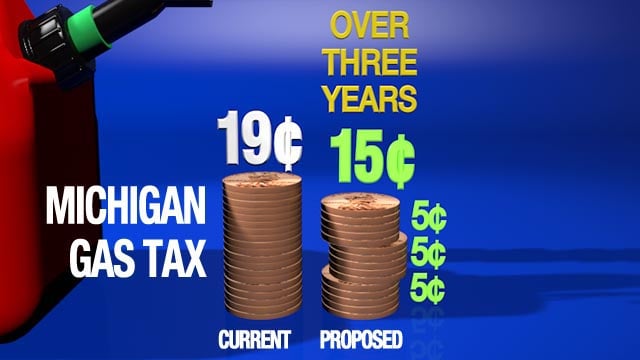 LANSING, Mich. (AP) -
The Michigan Senate plans to vote on a $1.5 billion road-funding plan that would raise fuel taxes and redirect other government revenues to transportation infrastructure.
Votes scheduled for Wednesday come a day after the Republican-backed legislation was unveiled and quickly approved by a committee.
The proposal includes increasing the state gasoline tax by 15 cents a gallon to generate $800 million annually. Michigan's income tax would drop each year that general funds grow more than the inflation rate.
The plan also calls for dedicating $700 million more a year to roads through future unspecified spending cuts.
If Republicans can muster support for their legislation opposed by Democrats, further negotiations could last into the fall. The House approved a roads plan weeks ago that includes a smaller inflationary gas tax hike.
Copyright 2015 Associated Press. All rights reserved.