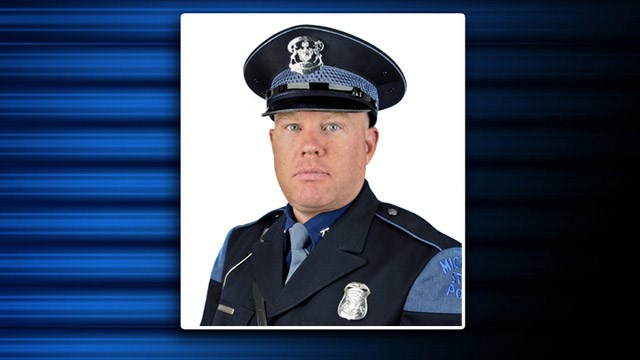 LUDINGTON, MI (AP) -
A public dedication ceremony is planned for a scenic stretch of road leading into Ludington State Park that's being named for a slain Michigan State Police trooper.
An event with family, friends and colleagues of Trooper Paul Butterfield is scheduled for 2:30 p.m. Monday at Lincoln Hills Golf Club in Ludington.
Gov. Rick Snyder in December signed a bill naming the portion of Michigan 116 in Mason County.
The road from Lincoln River to Big Sable River will be known as "Trooper Paul K. Butterfield II Memorial Highway."
A ceremony was held in February to mark the honor.
Butterfield was fatally shot in 2013 during a traffic stop in Mason County.
Eric Knysz was convicted of murder and hanged himself in April 2014 at a detention center in Jackson.
Copyright 2015 Associated Press. All rights reserved.