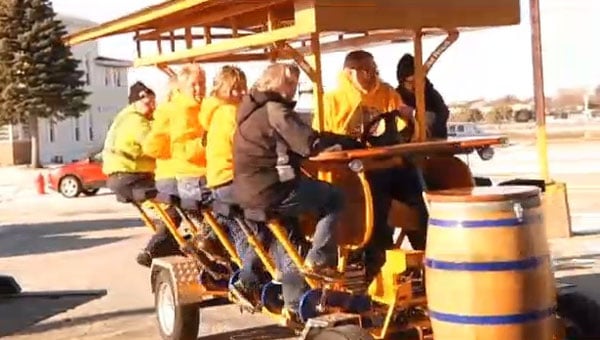 LANSING, MI (AP) -
Passengers will be allowed to drink alcohol on pedal-powered vehicles under a Michigan law signed by Gov. Rick Snyder.
The measure enacted Wednesday gives local governments the discretion to still prohibit drinking onboard "pedal pubs."
A business known as Sunrise Pedal Trolley could offer such services soon in Bay City.
Snyder says the law sponsored by northern Michigan Sens. Wayne Schmidt and Tom Casperson requires pedal pub operators to not be under the influence of alcohol and to have proof of liability insurance.
Copyright 2015 The Associated Press. All rights reserved.