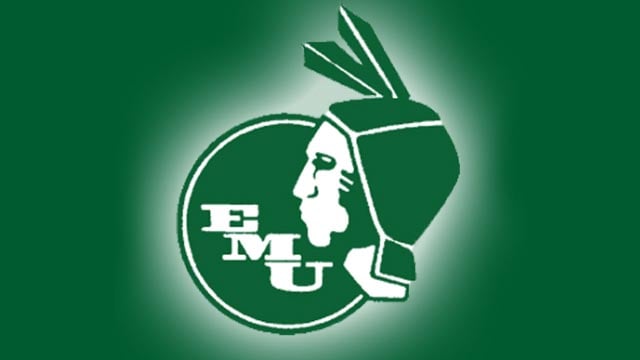 YPSILANTI, MI (AP) -
Eastern Michigan University is removing logos depicting the profile of an American Indian and the word "Hurons" from marching band uniforms.
The Detroit Free Press reports Tuesday that interim university President Kim Schatzel notified the Native American Student Organization of the plans. The Ypsilanti school will buy new uniform jackets with no logos or symbols other than the block "E" on the outside.
The nickname and the school's mascot were dropped in 1991 after criticism they were demeaning to Native Americans. The school's nickname was changed to "Eagles."
Eastern Michigan had said the Hurons logo is part of a celebration of the band's history. It was returned to the uniforms in 2012, beneath a flap and not easily visible.
The Native American group sought to have the logos removed.
Copyright 2015 Associated Press. All rights reserved.