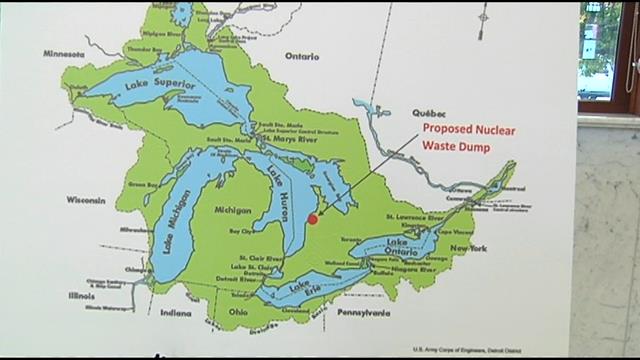 FLINT, Mich. (AP) -
A member of Congress wants people in Michigan to share opposition to a Canadian proposal to store nuclear waste underground less than a mile from the Lake Huron shore.
Democratic Rep. Dan Kildee of Michigan and Michigan Senate Democratic leader Jim Ananich on Wednesday announced an effort to encourage people to write the Canadian Minister of the Environment.
Kildee says the "community initiative" will oppose Ontario Power Generation's plan for disposal of low- and intermediate-level radioactive waste near Kincardine, Ontario.
The company says the project won't contaminate Lake Huron, but opponents say anything could happen over thousands of years.
Kildee and Sens. Debbie Stabenow and Gary Peters have introduced legislation that would require the U.S. State Department to demand a new study of risks to the lake.
Copyright 2015 Associated Press. All rights reserved.