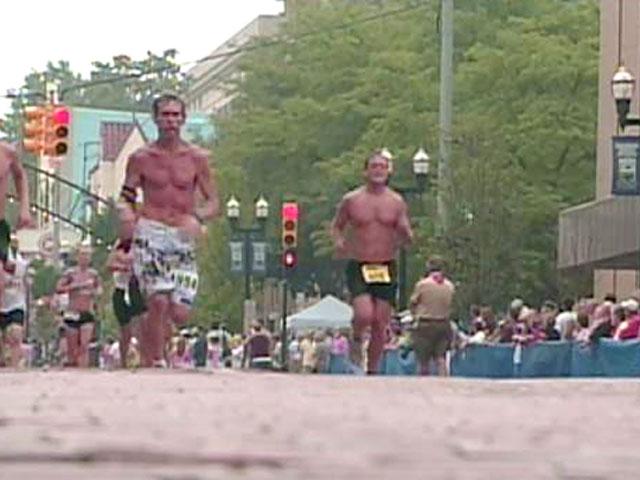 none
FLINT, MI (WNEM) -
Leonard Korir of Kenya won his first 10-mile Crim title by edging Uganda's Moses Kipsiro at the wire on the bricks of downtown Flint Saturday morning. His winning time was 47 minutes flat. The win earned the xx-year old a five thousand dollar purse. Five time defending champion, Julius Kogo from Kenya, did not run in the race due to visa issues.
Carolina Rotich from Kenya was the first female to cross the finish line at 53:06. Rotich also won this years Boston Marathon in April.
Tom Davis of Fremont Indiana won the 10-mile wheeler race by turning in an unofficial time of 26:40. It was the third Crim title for the injuried war veteran.