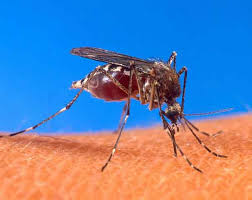 LANSING, MI (AP) -
Michigan health officials have identified the state's first cases of the West Nile virus infecting people in 2015.
The three cases were found in Macomb and Monroe counties in southeast Michigan and Ottawa County west of Grand Rapids. None of the people are currently being hospitalized.
Mosquitoes pick up the virus from infected birds and pass it to people.
Many people infected with the virus have no symptoms, but it can cause a sometimes fatal neurologic illness.
Officials on Friday urged residents to empty standing water around homes, apply insect repellant, wear long-sleeved shirts and pants outdoors, and maintain window and door screening.
Statewide, 57 birds have tested positive for the virus this season. West Nile virus-positive mosquito pools have been detected in Bay, Kent, Oakland, Saginaw and Wayne counties.
Copyright 2015 Associated Press. All rights reserved.