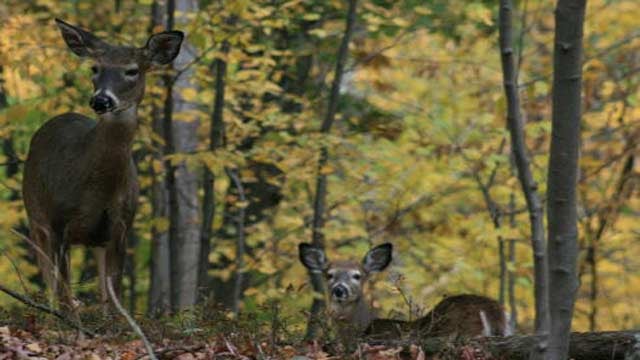 TRENTON, MI (AP) -
Deer are enjoying a wildlife refuge south of Detroit. And that's the problem: There are too many.
The federal government is accepting public comment through Sept. 14 on plans for a special deer hunt, although any hunt probably wouldn't occur until 2017.
Wildlife biologist Greg Norwood tells the Detroit Free Press that deer are eating too many plants and ignoring others, resulting in an unbalanced ecosystem. It's a 200-acre area called Humbug Marsh along the Detroit River. The marsh is part of the larger Detroit River International Wildlife Refuge.
The area should have five to 10 deer, but 71 were counted last winter.
The government bought the property 11 years ago for $4.1 million.
Copyright 2015 Associated Press. All rights reserved.