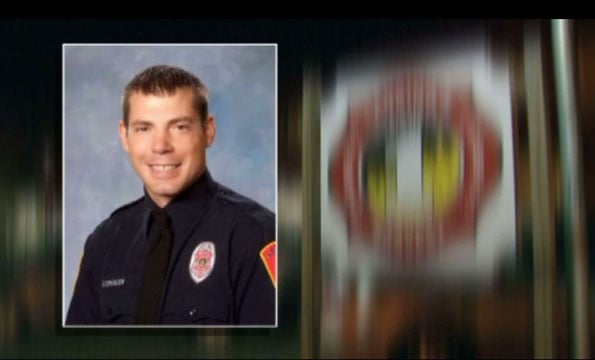 A 22-year-old man has been charged with murder in the death of a Michigan firefighter who authorities say was deliberately struck by a pickup truck as he collected money for charity.
The suspect, Grant Taylor of Lansing, was arraigned Thursday. He's also charged with failing to stop at the scene of an accident causing death and fleeing police.
Lansing firefighter Dennis Rodeman was participating in a fundraising campaign for the Muscular Dystrophy Association and the International Association of Fire Fighters when he was hit Wednesday afternoon. He died at a hospital.
Lansing police Capt. Jim Kraus has said there was some type of traffic altercation before the 35-year-old Rodeman was struck.
Taylor was arrested after a police chase. A magistrate ordered him held without bond pending a Sept. 18 hearing.
Copyright 2015 Associated Press. All rights reserved.