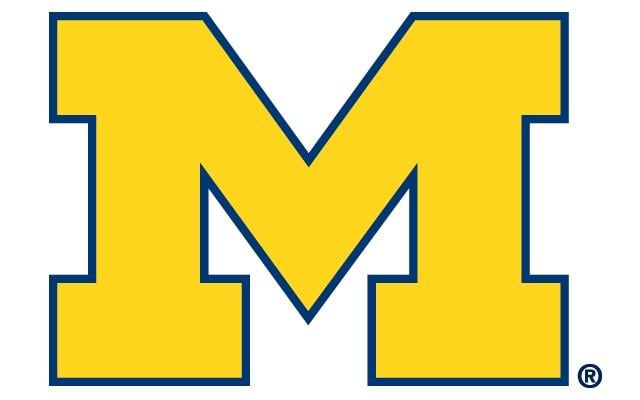 University of Michigan logo
ANN ARBOR, Mich. (AP) -- Jim Harbaugh was a winner in his home debut as Michigan's coach thanks in large part to De'Veon Smith's 126 yards rushing and three touchdowns that lifted the Wolverines to a 35-7 victory over Oregon State on Saturday.
Michigan (1-1) got a few breaks in the pivotal second quarter and made the most of them against the Beavers (1-1), who gave up 35 straight points after scoring first.
Smith gave the Wolverines a running game they lacked in last week's loss to Utah. Defensively, they put pressure on Oregon State's quarterbacks and didn't give up a lot on the ground -- much to the delight of nearly 110,000 fans who filled the Big House with hopes the sagging program's new leader will make a difference.
Perhaps fittingly, Smith wears No. 4 just as Harbaugh did as Michigan's quarterback in the mid-1980s.
Copyright Associated Press 2015. All rights reserved.