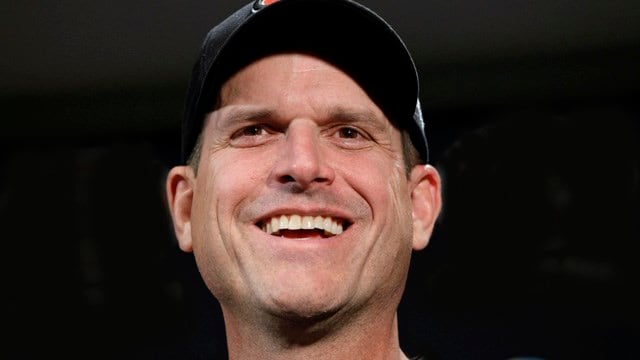 ANN ARBOR, MI (AP) -
Jim Harbaugh has turned Michigan around quicker than anyone imagined -- including his players.
The 12th-ranked Wolverines have already matched last year's total number of wins under Brady Hoke. Michigan cornerback Jourdan Lewis says Harbaugh is a "football genius" who deserves all the credit.
The Wolverines have won five straight since opening the season with a seven-point setback at Utah. Michigan is favored to beat No. 4 Michigan State by about a touchdown on Saturday at the Big House. The Spartans have won six of the last seven matchups in the rivalry.
Harbaugh has been hailed for coming back to Ann Arbor, where he was a star quarterback, when he could have stayed in the NFL.
Copyright 2015 Associated Press. All rights reserved.