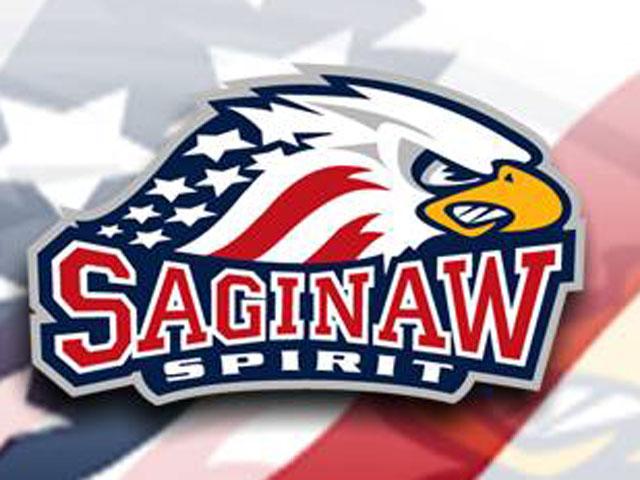 none
The OHL announced the players that will represent the league in the CHL Canada/Russia Series in November. Saginaw Spirit players Dylan Sadowy (SJ '14) and Mitchell Stephens (TBL '15) were two of 37 OHL players selected to compete in two games against the best U20 Russia has to offer.
The best U20 players in the OHL will compete against Russia in two games on November 12th at the Harry Lumley Bayshore Community Centre in Owen Sound, Ontario and November 16th at the WFCU Centre in Windsor, Ontario. As a whole, the series is a six-game event stretched across Canada, with all three CHL leagues represented.
With Mitchell Stephens not being able to participate, Dylan Sadowy is looking forward to representing his team at the CHL Canada/Russia Series.
"Being selected to play in the CHL Canada/Russia Series is a huge honor." said the Spirit fourth-year player and San Jose Sharks 2014 pick. "Every game with the Russians feels like a rivalry game, so we want to win these game badly,"
Stephens and Sadowy are the first Spirit players to be named to the Canada/Russia Series since Defenseman Jamie Oleksiak was chosen to compete in the 2011 Series.
General Manager Dave Drinkill is thrilled to have two players from the Spirit organization representing the Ontario Hockey League in the Series.
"To have two of our players named to participate in the CHL Canada/Russia series is an exciting time for our organization. Dylan and Mitchell were both drafted, developed, and have spent their entire career with the Spirit and their desire to succeed on and off the ice is second to none. We hope that this is the start of many future Spirit players that will one day get a chance to play in an event like this, helping advance their careers to the next level. Unfortunately for Mitchell, he is injured and will not be able to participate this year. As a Spirit family, we are very proud of both of these young men and what they have accomplished in their young careers."