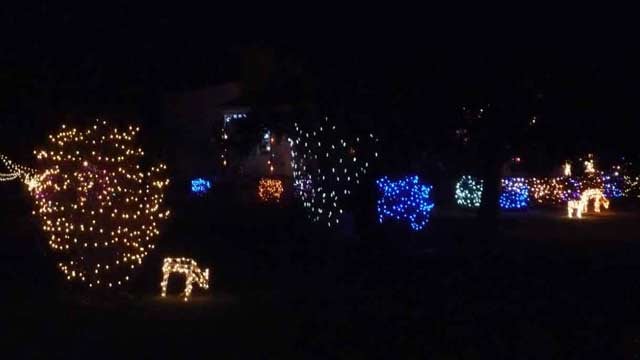 Christmas lights in mid-Michigan.
PERE MARQUETTE, MI (AP) -
Authorities say a Christmas display is to blame for a laser being shined into the cockpit of a plane approaching a western Michigan airport.
The Ludington Daily News reports the laser was reported starting last week on approach to the Mason County Airport in Pere Marquette Township near Ludington. The Muskegon Chronicle reports there were several other reports of a laser being pointed at planes in the same area.
Deputies determined that the pilot was seeing a green light from a laser projector pointed at a Sherman Township barn that was reflected into the sky. The woman with the display has since unplugged it.
Lasers can temporarily blind pilots and it's a federal crime to point lasers at planes. In this case, there's no indication it was intentional.
Copyright 2015 Associated Press. All rights reserved.