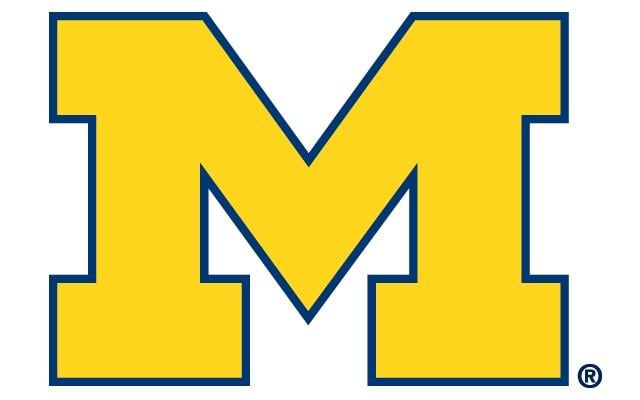 University of Michigan logo
ANN ARBOR, Mich. (AP) -- Duncan Robinson made every shot he took for No. 24 Michigan, scoring 19 points to lead the Wolverines to an 88-68 victory over Elon on Monday night.
Robinson made all six of his field goal attempts -- including five from 3-point range -- and two free throws. Derrick Walton added 24 points, seven assists and six rebounds for Michigan, and Zak Irvin played his first game since having back surgery in the offseason.
The 6-foot-8 Robinson sat out last season after transferring from Division III Williams, where he shot 45 percent from 3-point range. He helped Michigan (2-0) overcome a somewhat sluggish first half. The Wolverines led 43-33 at halftime, then scored the first 10 points of the second.
Dainan Swoope led Elon (1-1) with 15 points.
Copyright Associated Press 2015. All rights reserved.