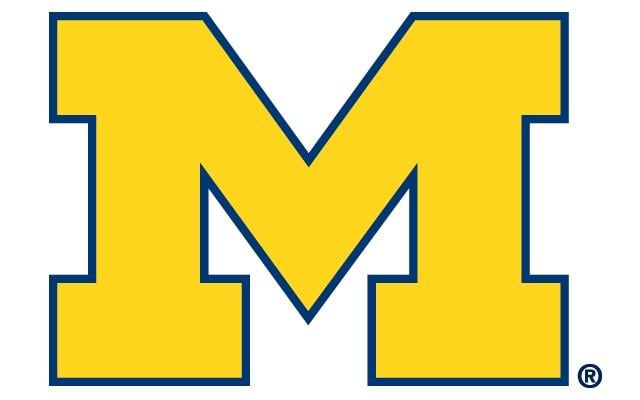 University of Michigan logo
ANN ARBOR, Mich. (AP) -- Trevon Bluiett scored 15 points, including a 3-pointer that started a key 12-1 run in the second half, and Xavier pulled away from No. 24 Michigan for an 86-70 victory on Friday night. Jalen Reynolds and Remy Abell added 15 points apiece for the Musketeers, who shot 9 of 21 from 3-point range and 23 of 26 on free throws. Xavier (3-0) scored the game's first seven points, led 45-36 at halftime and repelled several Michigan rallies down the stretch. Caris LeVert scored 29 points for Michigan, but the Wolverines (2-1) gave up too many open shots -- and Xavier made them pay. It was the first meeting between the teams since the first round of the 1989 NCAA Tournament -- Michigan ended up winning the national title that year.
Copyright 2015 Associated Press. All Rights Reserved.