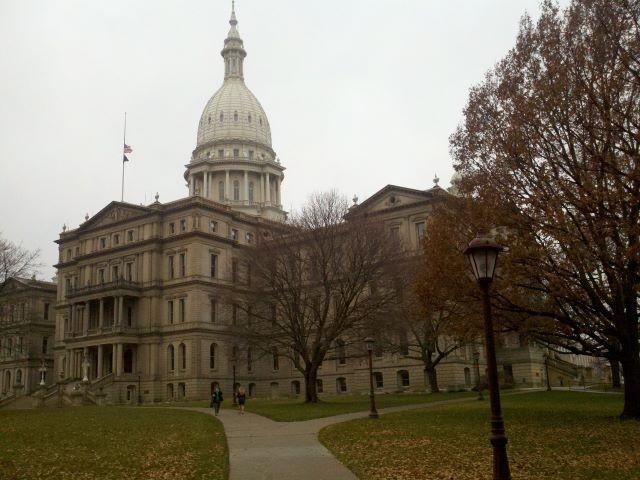 LANSING, MI (AP) -
Bills to eliminate a straight-ticking voting option from Michigan ballots and let people vote absentee for any reason have narrowly advanced in the Legislature.
The Republican-controlled House passed the legislation Wednesday night, sending the bills to the Senate.
One measure, approved 54-51, would make Michigan the 41st state to not allow straight-party voting with a single mark. The other bill, passed 59-46, would allow voters to apply for an absentee application in person at their local clerk's office without needing a reason.
Under current law, absentee voters must be 60 years or older, be out of town when the polls are open or meet other criteria.
Republican leaders in the Senate have voted to end the straight-ticket option but are cool on expanded absentee voting.
Copyright 2015 Associated Press. All rights reserved.