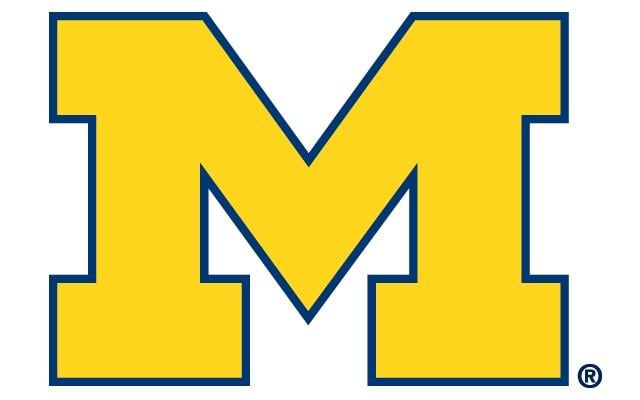 University of Michigan logo
ANN ARBOR, MI (AP) -
Michigan guard Spike Albrecht says his season is over after offseason hip surgery limited his effectiveness.
The 5-foot-11 senior, who turned heads three seasons ago when he scored 17 points in the first half of the NCAA title game as a virtual unknown, has averaged only 8.6 minutes a game in 2015-16.
Albrecht says this has been the toughest decision he's ever had to make, but he needs to take the proper time to finish his rehabilitation.
Albrecht started 18 games last season as a junior. If healthy, he could have at least been a dependable backup to point guard Derrick Walton.
Copyright 2015 Associated Press. All rights reserved.