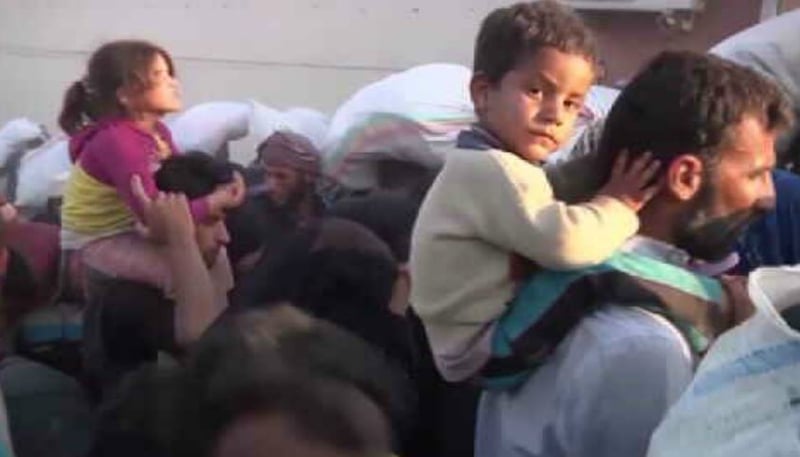 ROMULUS, MI (AP) -
A Syrian scientist whose story spurred supporting words from President Barack Obama and a fundraising effort by actor Edward Norton has arrived as a refugee into the Detroit area.
Refaai Hamo and four of his children landed Thursday at Detroit Metropolitan Airport, anxious to rebuild their lives in suburban Oakland County. The 54-year-old, who suffers from stomach cancer, fled to Turkey from Syria after a missile attack on his home killed his wife and one daughter.
At a news conference, Hamo said he wants to be a "good citizen."
Hamo was profiled on the photo blog Humans of New York and identified as "The Scientist." Obama on his official Facebook page called him "an inspiration."
Norton's campaign has raised roughly $450,000 in online donations for Hamo's family and his medical treatment.
Below is one of the posts from the Facebook page Humans of New York that started it all.
Copyright 2015 Associated Press. All rights reserved.