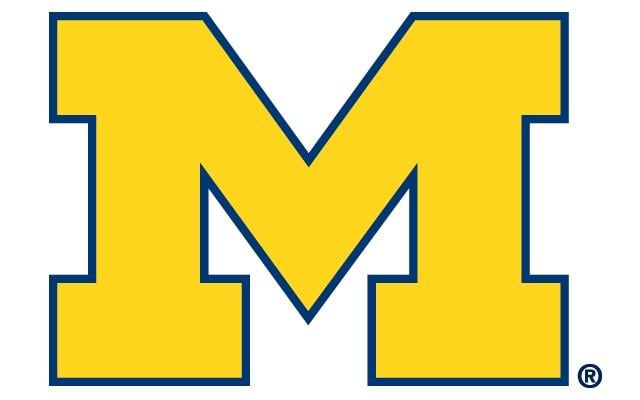 University of Michigan logo
WEST LAFAYETTE, Ind. (AP) -- A.J. Hammons scored 17 points and had four blocks while Rapheal Davis added 16 points Thursday to lead No. 20 Purdue past Michigan 87-70.
The Boilermakers (14-2, 2-1 Big Ten) have won eight of 10 and are 10-1 at home this season.
Muhammad-Ali Abdur-Rahkman scored a career-high 25 points on 10-of-16 shooting. Derrick Walton Jr. added 12 points as Michigan (12-4, 2-1) had its six-game winning streak snapped.
After Purdue took an 11-point lead with 6:54 to go, Michigan quickly cut the deficit to 66-60 when Zak Irvin made three free throws with 5:20 left.
But the Boilermakers answered with a 3-pointer from Dakota Mathias, a basket that spurred a 12-0 run and pushed the lead to 78-60.
Michigan never seriously challenged again, and the Boilermakers closed it out at the free-throw line.
Copyright 2016 The Associated Press. All rights reserved. This material may not be published, broadcast, rewritten or redistributed.