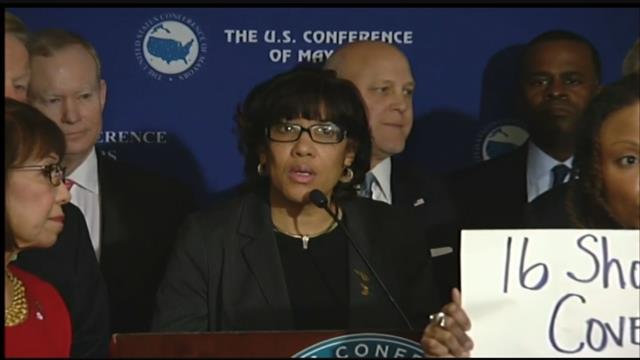 LANSING, MI (WNEM/AP) -
Flint Mayor Karen Weaver is clarifying remarks she made regarding Gov. Rick Snyder.
Weaver says that comments attributed to her saying "Governor Snyder should not resign" are not true.
Asked at the U.S. Conference of Mayors meeting in Washington, D.C., what repercussions Snyder should face, she said Snyder needs to remain in place to provide "the services and the money, the funds that we need to address the population."
Weaver clarified on Jan. 21 that she believes that "Governor Snyder must decide for himself whether he is going step down". And said it is his call to make for the people.
There is an investigation underway right now on the local, state and federal levels to determine who is at fault.
Flint's water became contaminated with too much lead when its water source was switched in a cost-cutting measure in 2014. Protesters called for the governor's resignation as he delivered his State of the State speech Tuesday night.
Copyright 2016 WNEM (Meredith Corporation)/Associated Press. All rights reserved.