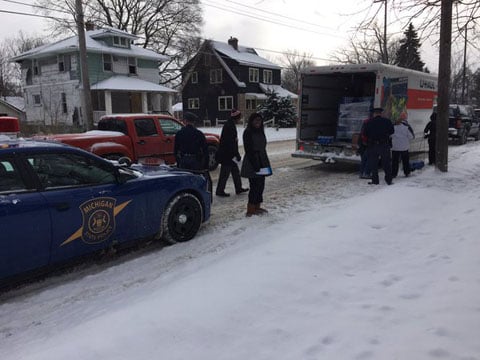 FLINT, MI (AP) -
The state says it's wrapping up a door-to-door canvass of the city of Flint that's part of the response to the city's drinking water crisis.
The National Guard, state employees, local authorities and volunteers have been distributing lead tests, filters and bottled water. Aides to Gov. Snyder had pledged that by the end of the week, officials would visit every household in Flint to ensure they have water filters.
Michigan State Police spokeswoman Shanon Banner tells the Detroit Free Press they expect to finish the canvass Thursday. Some residents haven't been home when an attempt at contact was made, so follow-up visits will take place to those homes.
In lieu of a visit, some residents visited a water resource site. State officials estimated there are about 33,000 households in Flint.
Copyright 2016 Associated Press. All rights reserved.