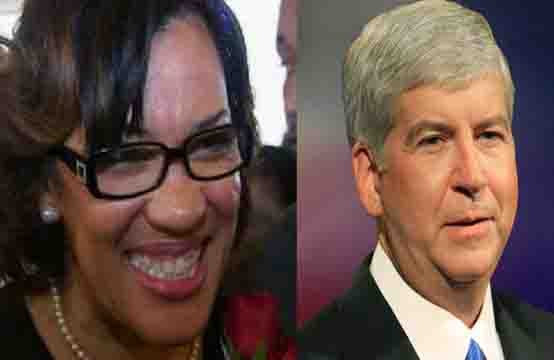 FLINT, MI (AP) -
Michigan Gov. Rick Snyder and Flint Mayor Karen Weaver are meeting with area pastors in the city dealing with lead-tainted drinking water.
Snyder said at the beginning of Thursday's meeting it's important for officials to engage with residents as much as possible.
Outside the mayor's offices, where the meeting was taking place, Lila Cabbil of the People's Water Board and Lynna Kaucheck of Food and Water Watch showed off the 21,000-plus petitions they were delivering.
They want a moratorium on water bills for Flint residents, arguing people shouldn't have to pay for water they can't use or sickens them.
State regulators permitted Flint to not treat water for corrosion after the city switched its supply in 2014. That allowed lead from old pipes to leach into the water.
Copyright 2016 Associated Press. All rights reserved.