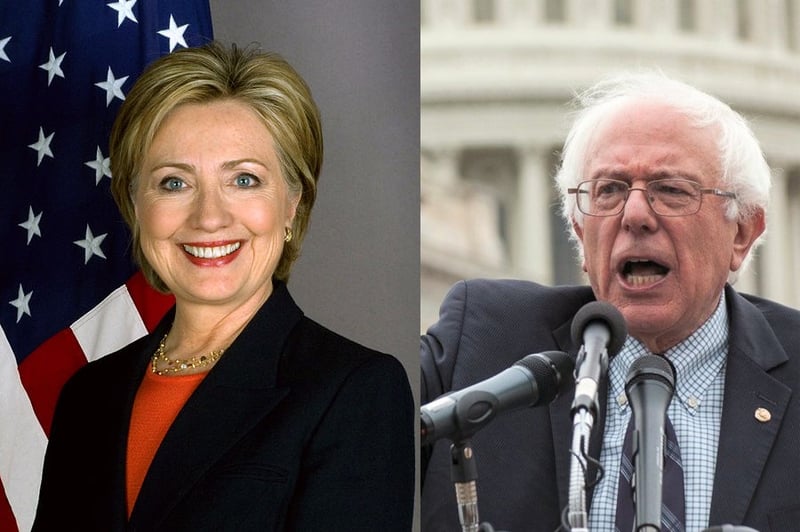 Images: Clinton (WhiteHouse.gov) Sanders (voteberniesanders2016.com)
By KEN THOMAS
Associated Press
MANCHESTER, N.H. (AP) - Democrats have finalized an agreement with the campaigns of Hillary Clinton and Bernie Sanders to hold a presidential debate on Thursday night in New Hampshire and three more debates later this spring.
The additional debates will include Flint, Michigan on March 6, and two other cities in April and May.
Clinton and Sanders are meeting Thursday in a debate at the University of New Hampshire just days before Tuesday's first-in-the-nation primary.
The Democratic National Committee Chair Rep. Debbie Wasserman-Schultz said both candidates had asked the DNC to sanction and manage additional debates.
"The first of these new debates is confirmed to take place in Flint, Michigan on March 6, with the remaining two taking place in April and May with times and locations to be determined," Wasserman-Schultz said.
Clinton narrowly defeated Sanders in Monday's Iowa caucuses but Sanders has a solid lead in New Hampshire. It will be the first debate since former Maryland Gov. Martin O'Malley dropped out of the race, leaving just Clinton and Sanders competing for the nomination.
Two other Democratic debates are scheduled for Feb. 11 in Milwaukee and March 9 in Miami.
Copyright 2016 The Associated Press. All rights reserved. This material may not be published, broadcast, rewritten or redistributed.