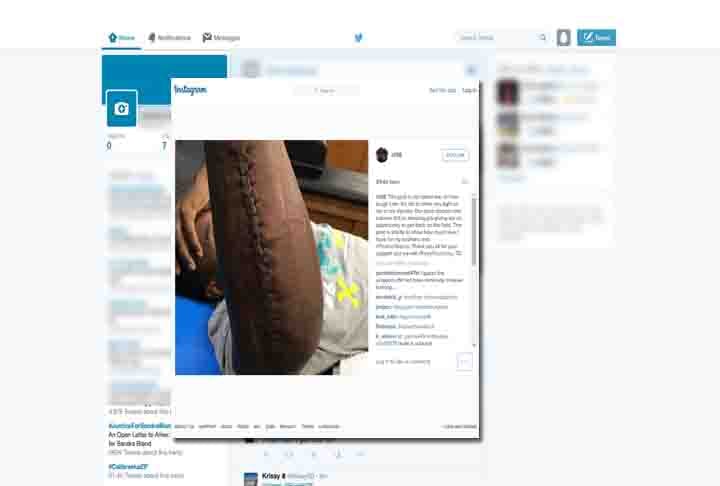 Source: Twitter, Instagram
Carolina Panthers linebacker Thomas Davis showed people the rigors that some players go through to play the game they love.
Two weeks after having surgery on his broken arm, Davis played in the Super Bowl against Denver. He posted 7 tackles (1 for loss) in the Panthers 24-10 defeat vs. Denver.
After the game, Davis posted this picture (below) of his injured arm which has 11 screws in it and over 40 stitches.
Copyright WNEM Meredith 2016. All rights reserved.