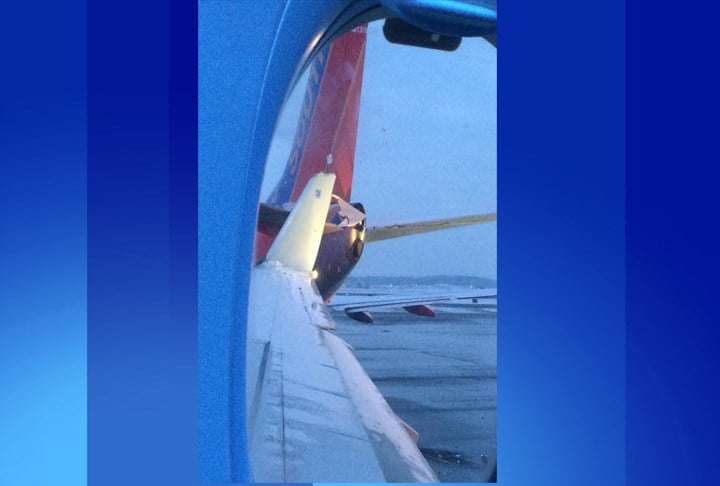 Courtesy: Mallory Hansen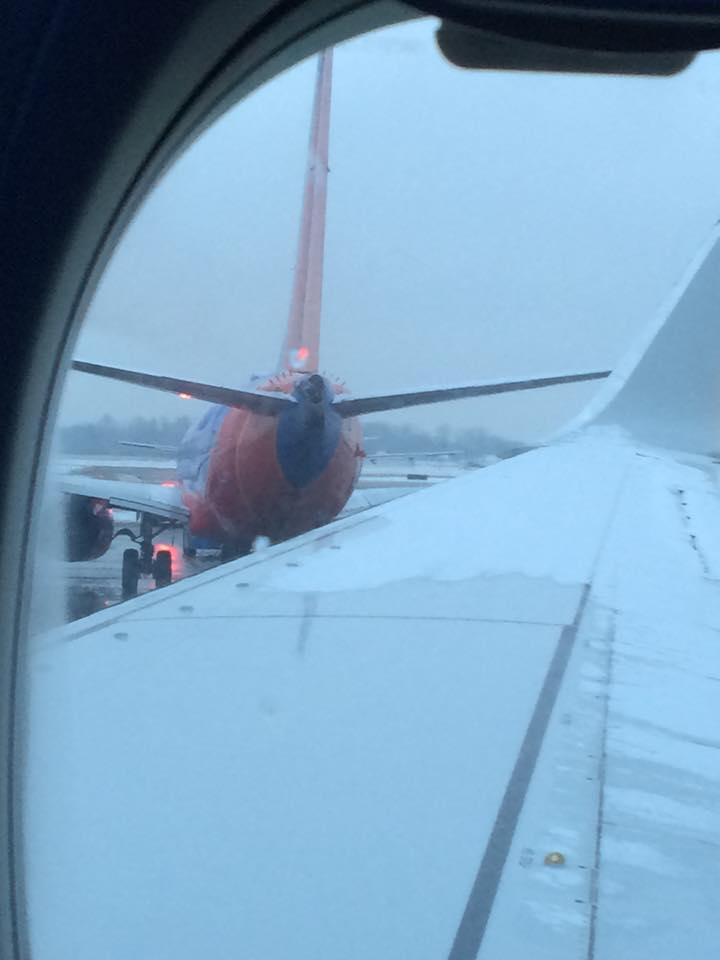 Courtesy: Mallory Hansen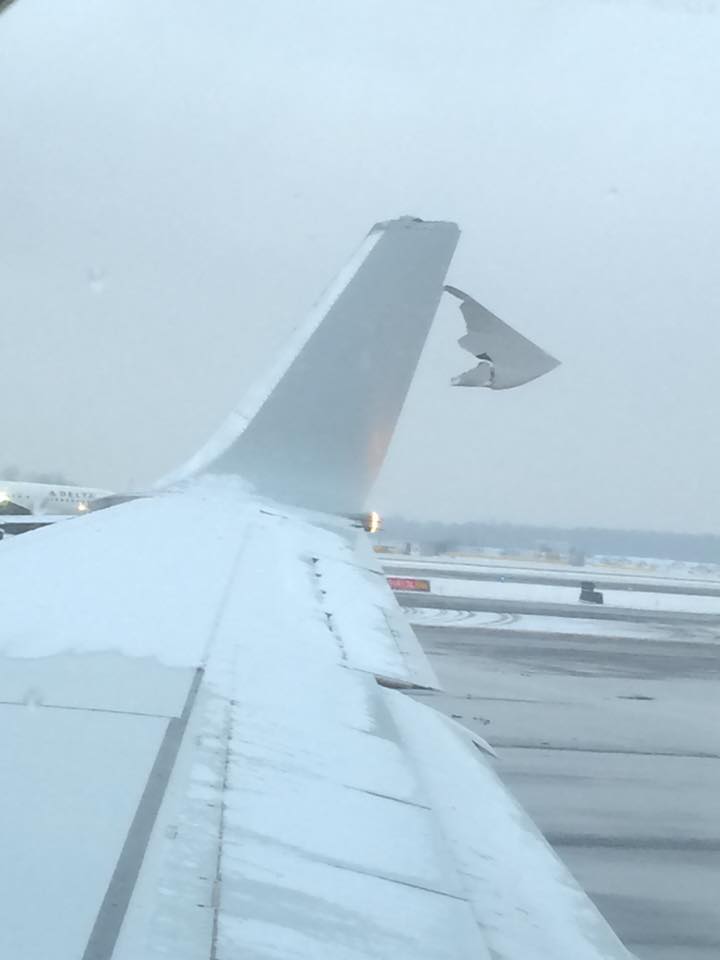 Courtesy: Mallory Hansen
ROMULUS, MI (AP/WNEM) -
Officials say the wing of a plane clipped the tail of another plane in a de-icing area at Detroit Metropolitan Airport.
Wayne County Airport Authority spokeswoman Erica Donerson tells The Associated Press the wing of an American Airlines plane touched the tail of a Southwest Airlines plane shortly after 6 a.m. Wednesday at the airport in the Detroit suburb of Romulus.
Mallory Hansen, a TV5 Facebook friend, was on the American Airlines plane and described what happened. "Myself and a few people around us were like, oh my god, I think we're going to hit this plane! And then we did. It was just shock to us all, oh my gosh, we did! We hit the plane!"
Donerson says no one was injured. She says the planes both are Boeing 737s and would be inspected.
Hansen says she was sitting right over the wing that was damaged, and had a front-row seat to the entire thing. "The wing was just kinda hanging there, and the debris was all over the ground. Fire trucks coming up to take pictures and investigate a little bit at the de-icer area and clean it all up."
Hansen said she had to sit on the plane for two-and-a-half hours with the other passengers before they were let off and rerouted.
She is hoping to arrive at her destination, via a different plane, later this evening.
Copyright 2016 WNEM (Meredith Corporation)/Associated Press. All rights reserved.